My Best Gifts For June Birthdays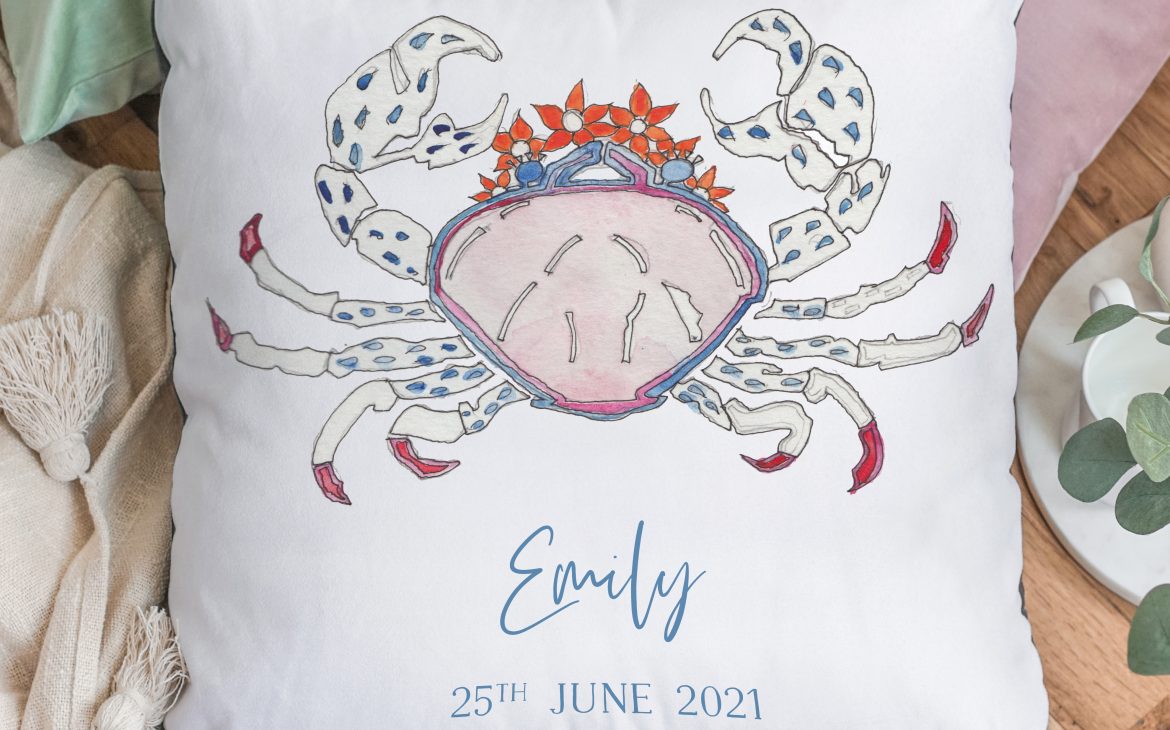 There are times when we just cannot think of a good present for someone's birthday so if you are searching for a present for someone whose birthday is in June then you have come to the right place! We have a great range of birthday gifts perfect for June babies so let's take a look at those, as well as a few things you might not know about people born in June.
June Birth Flower Gifts – Honeysuckle
The birth flower of June is honeysuckle which, quite simply, signifies happiness. Due to the sweet smelling aroma it gives off it represents sweetness and affection. The gorgeous smell also attracts the hummingbird which can be really lovely to whitness if you have honeysuckle growing in your garden.
Nessie's popular birth flower illustrations make beautiful gifts that would be perfect for someone who has a birthday in June.
June Star Sign Gifts – Gemini & Cancer
Babies born at the beginning of June, right up until the 20th fall under the Gemini star sign. The Gemini twins, are an air sign meaning they are great thinkers and communicators and are likely to be very sociable. Other Gemini traits include being adaptable, outgoing and intelligent.
People born after the 20th of June fall under the Cancer star sign which is a water sign meaning they can be emotional, honest and empathetic. Cancer is represented by the crab, they are highly intuitive people and are great at making friends by showing loyalty and commitment.
We have a range of personalised gifts with Nessie's gorgeous star sign illustrations on them below.
June Constellation Gifts – Gemini & Cancer
Normally people don't think about the actual star constellation when they talk about star signs but they are really beautiful. It's always lovely to take a moment and look up at the stars on a clear night.
The Gemini constellation is the 30th largest constellation in the sky – impressive right? It is located in the northern hemisphere alongside the Cancer constellation although this is the faintest out of the zodiac constellations.
Why not use one of these constellations on a print or keepsake card to make an excellent personalised gift for someone born in June?
June Birth Stone Gifts – Pearl & Alexandrite & Moonstone
The month of June seems to be greedy and is lucky to have three birthstones; Pearl, Alexandrite and Moonstone.
Pearl is an organic gem that has been admired by women for years; it is associated with purity, innocence and humility.

Alexandrite is a beautiful mineral that changes colour depending on the lighting; it shows a vivid green/bluish colour in daylight and a deep purple in incandescent light.

Moonstone is said to bring luck and it associated with love, passion and fertility
We include all of the details associated with your birthday, your birthstone, star sign, zodiac animal etc, on our Universe Print. The perfect gift for someones birthday.
There are some awesome celebrities born in the month of June so it must be a good time to be born – Marilyn Monroe, Tom Jones, Liam Neeson, Morgan Freeman and Judy Garland!
If you're looking for a gift for a birthday in June then check out my full collection of June gifts.