Christmas Tree Decoration Ideas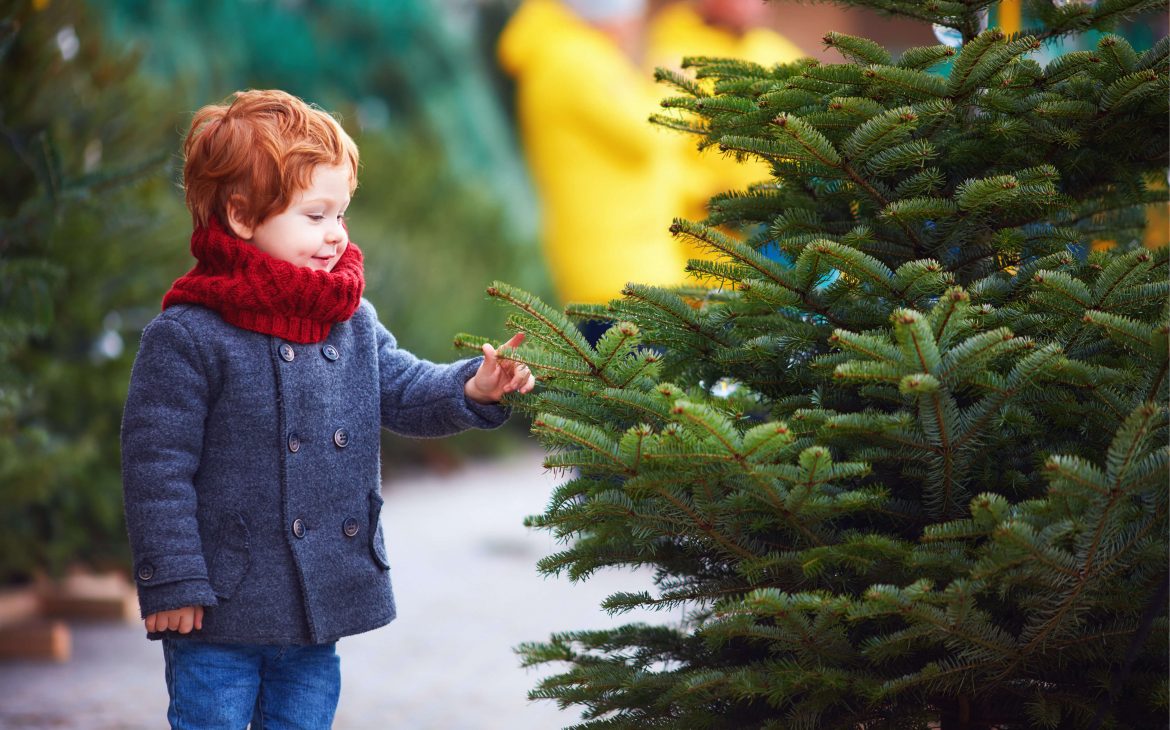 Christmas is on the horizon, so start planning your Christmas tree decorations ready for December. We know some of you like to fill your tree to the brim with sentimental baubles, whilst others are Christmas tree perfectionists. No matter which side you fall, we have some Christmas tree decoration ideas to add a personal touch to this year's decorating.
Many of us have our own traditions when it comes to decorating the Christmas tree. At This Is Nessie we like to add a new decoration to our tree each year, becoming a special family activity year-after-year. We believe these family traditions are a part of what makes the Christmas tree such a magical part of Christmas. However, despite our different traditions, one thing unites us all: our love of baubles! So, here are a range of gorgeous personalised Christmas tree decoration ideas:
Personalised Family Christmas Decorations
Christmas is a great time to come together and celebrate your family. A personalised family Christmas tree decoration is a lovely keepsake to treasure for years to come. Add your family's names and even personalise the designs so they truly represent you and your home.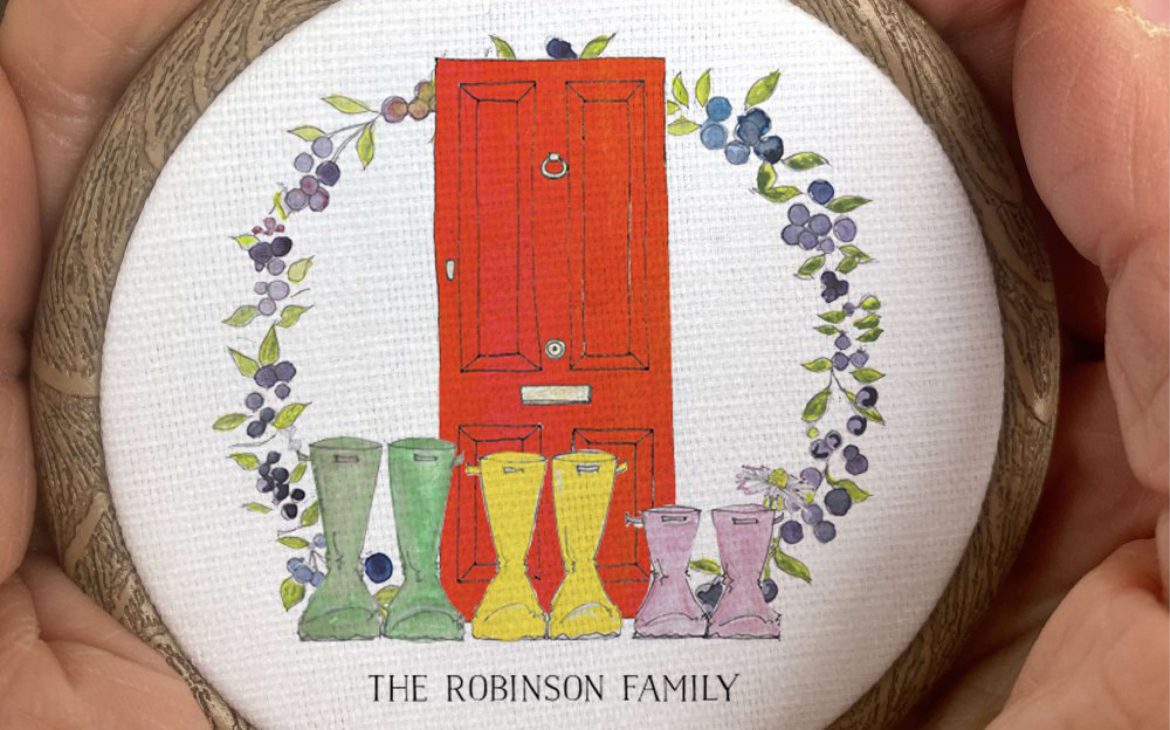 Personalised Alphabet Christmas Decorations
Christmas tree decorating is a great family activity. Children of all ages can get involved in the fun, even if they are just dancing to Christmas music. Alphabet decorations are fun personalised Christmas gifts for children as they can choose their initial, adding a sprinkle of festive spirit just for them. Try letting your kids take the lead when decorating (with adult supervision). Christmas may look like it exploded all over your living room, but it is guaranteed to be a Christmas they never forget!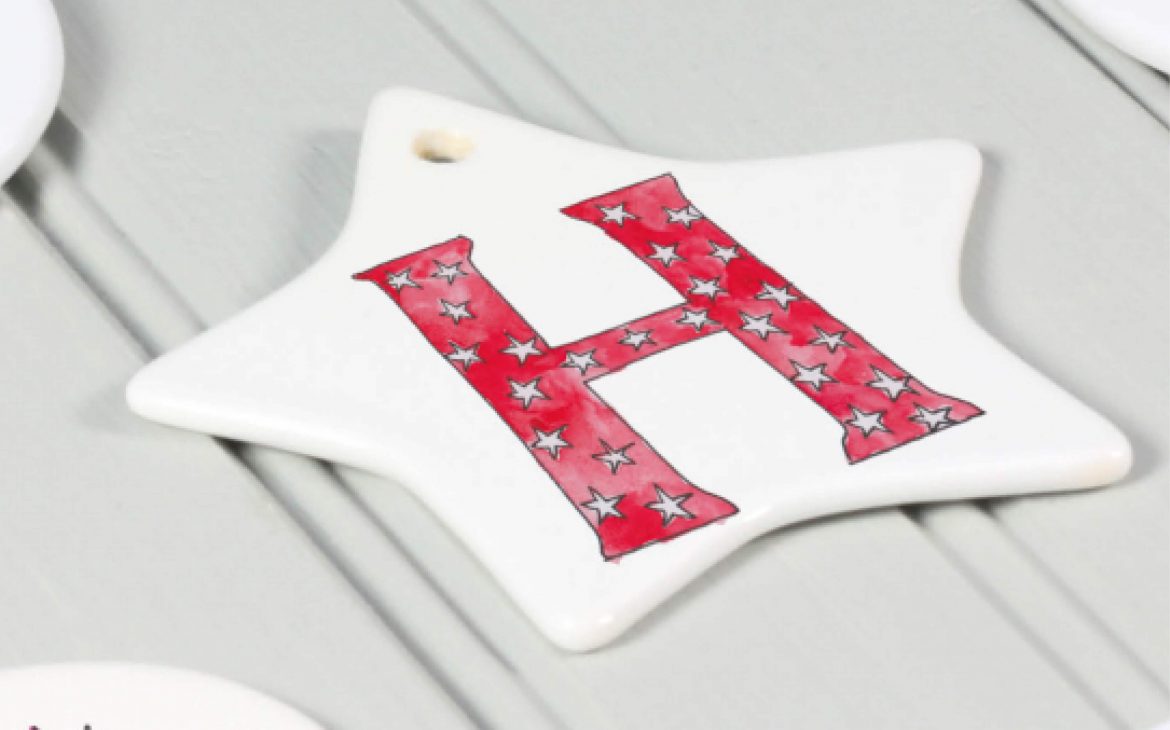 Personalised Baby's First Christmas Decorations
There is something truly special about your first Christmas with your new baby. Celebrate your new family with a ceramic keepsake decoration to remember the momentous year. Add your little one's name to a personalised decoration for new babies, and choose from a variety of adorable hand-illustrated designs.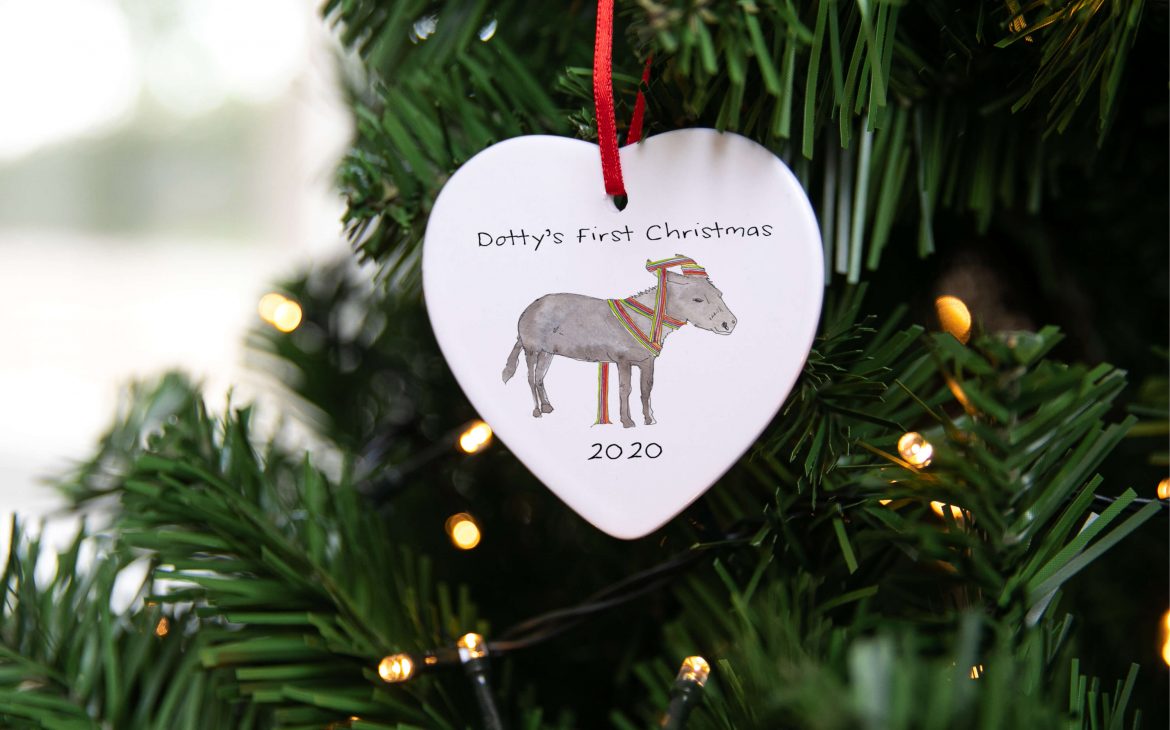 Personalised Couple's Christmas Decorations
Get the mistletoe ready for a little Christmas romance, and hang a personalised tree decoration for couples on your Christmas tree. Add your names as a lovely memento of a first Christmas together, or to celebrate a first Christmas in your new home. If you know some newlyweds, try a personalised wedding Christmas decoration for a great Christmas wedding gift.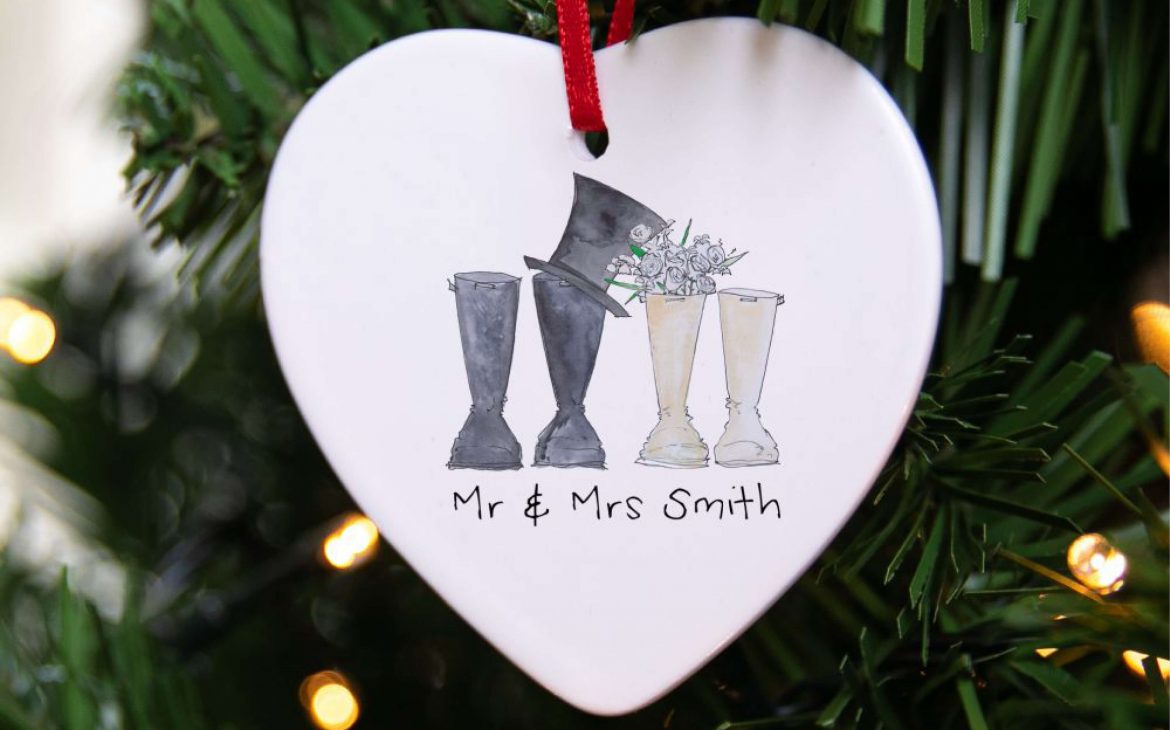 Personalised Pet Lover Christmas Decorations
Our furry companions are treasured members of the family, and they deserve to be a part of family Christmas. We recommend a personalised pet lover decoration to add to your tree. It is a lovely way to remember a family pet who is no longer with you, or to show your love for your animal friends.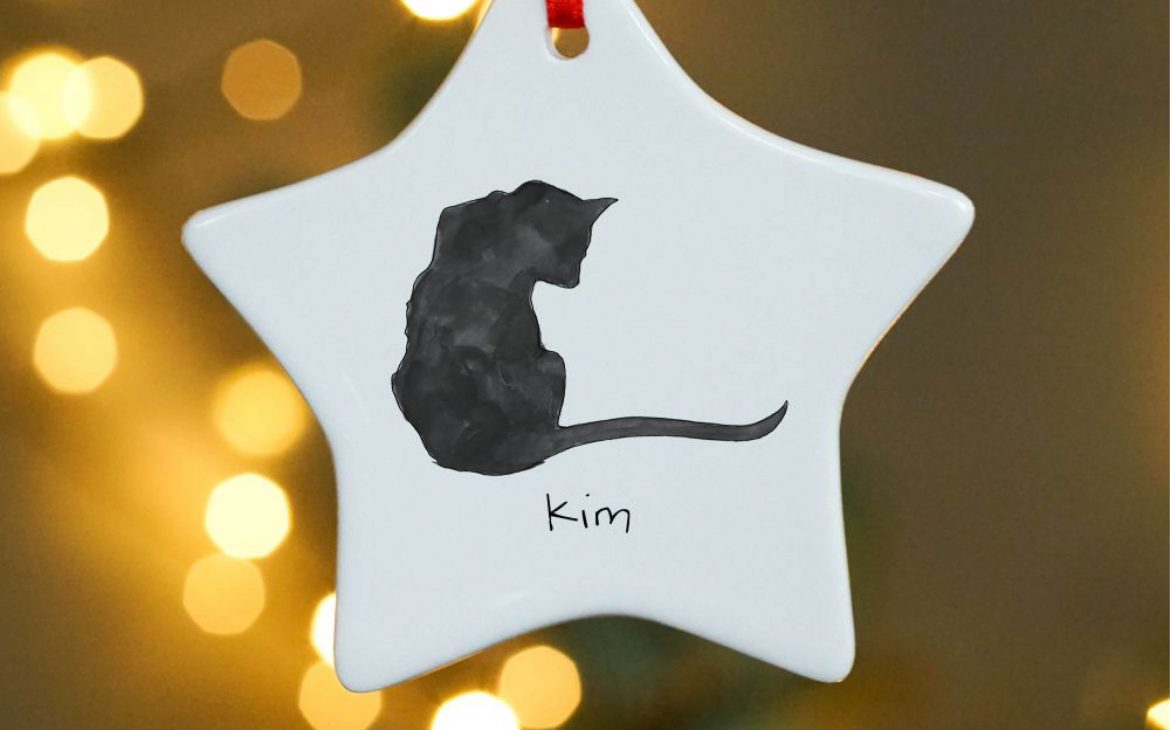 Personalised Gin Christmas Baubles
Add some Christmas spirit to your tree with a personalised gin bauble. These gin baubles are the perfect indulgence for the festive period, and they make a great adult alternative to traditional Christmas tree decoration ideas such as Christmas tree chocolates. These fillable baubles can be reused each year with all kinds of goodies! Try filling them with sweets, instead of alcohol, for a more family-friendly treat.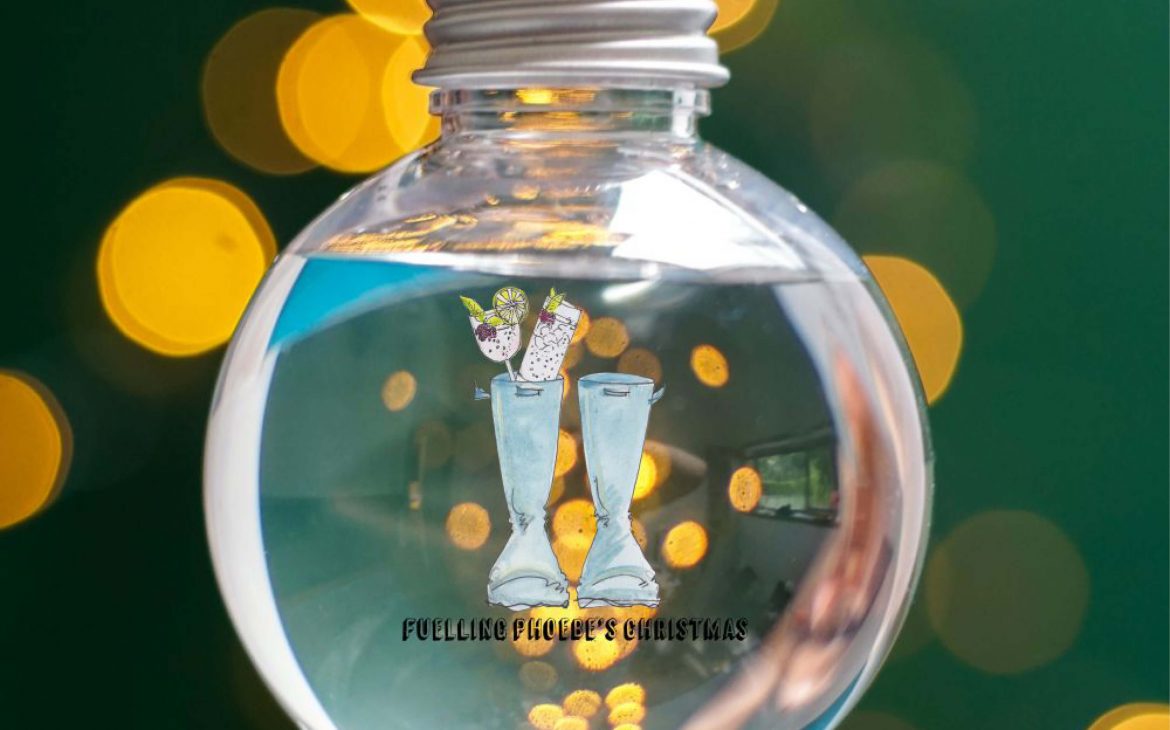 Whilst finding inspiration for your Christmas tree decorations this year, why not read our Christmas gift idea guide for 2021 so you can also start planning gifts for your loved ones.