Teacher Gift Ideas For 2021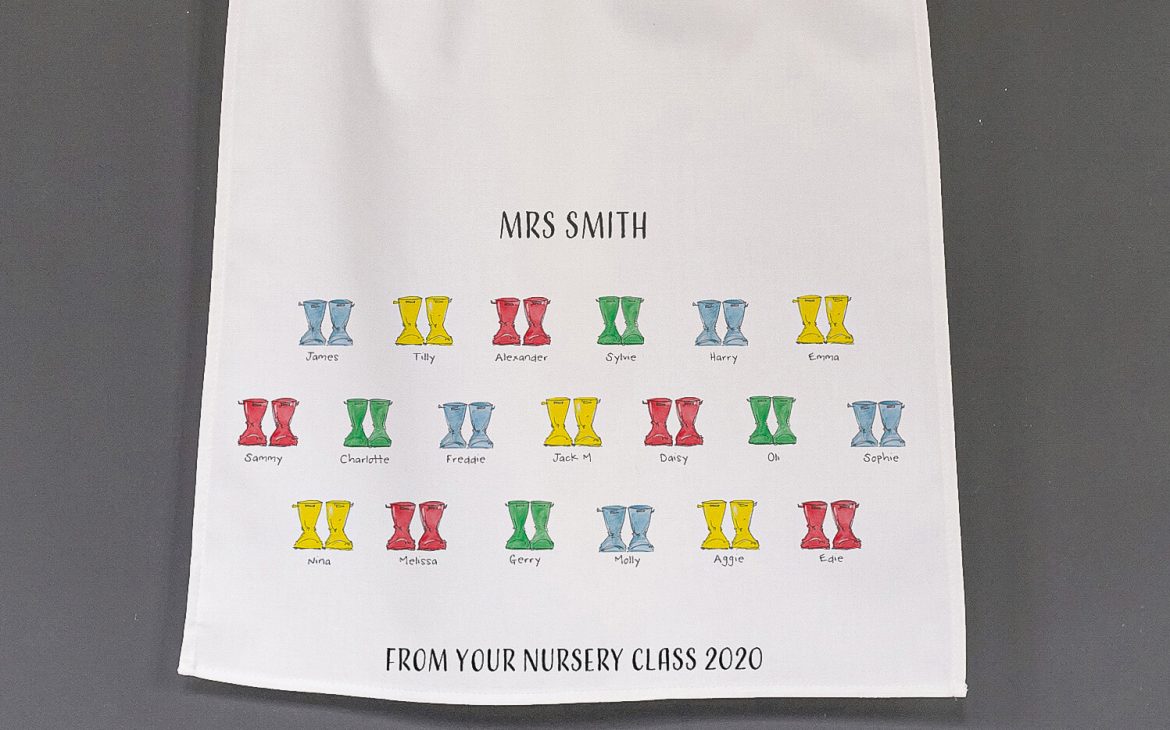 Teachers are basically real life superheroes; they always go above and beyond for their pupils and this year, in particular, has been especially tough for them. This is why it is so important to choose the perfect teacher gift that helps you say "thank you – you're the best!"

We have personalised teacher gifts that are sure to make them smile, from sweet treat tins to personalised prints the whole class can contribute to. We have a teacher appreciation gift to suit everyone, so be inspired by our thank you teacher gift ideas and enjoy finding the perfect present.
Because it's been such a tough year, we've put together our best teacher gift ideas for 2021 – nothing shows your thanks for the school year better than a personalised gift. Whether looking to simply thank your teacher for their hard work in what has been an especially challenging year, or perhaps you're heading off to university and want to give your teacher a gift to remember your year group and all the good memories. Scroll your way down the page to see our unique teacher gift ideas, from greetings cards, to yummy chocolates.
Thank You Teacher Cards
A greetings card is the perfect way of saying thank you teacher for everything you have done – everyone from the class can add their own personal message to the inside which any teacher will love! We have some fabulous thank you teacher cards including personalised keepsake cards.
Thank You Teacher Mugs
A personalised mug is a great way of saying thank you teacher for all of their hard work at the end of term.
Have fun representing the whole class in Nessie's unique illustrations from little ducklings to little monsters with our classroom creatures mug. Or, choose a mug especially for a DT teacher or PE teacher, for example, with our range of personalised mugs for specific teachers.
Thank You Teacher Sweet Treat Tins
You can never go wrong with a teachers gift that they can induldge in, that's why a chocolatey treat is always a great gift. Our thank you teacher sweet treats tin comes with 3 delicious welly boot chocolates and the tin can be fully personalised to create an extra special keepsake gift.
Our prosecco chocolate gift bag is a simple yet thoughtful gift that can be personalised to include a message of thanks on the gift label.
Thank You Teacher Tea Towel
A personalised tea towel is a classic thank you teacher gift! You can represent everyone in the class and give your teacher a gift to remember you all by with our teachers welly boot tea towel. Or, create something truly unique with our artwork tea towel, simply upload the image you would want and add a thoughtful message.
A personalised gift is the best way to show your appreciation and is guaranteed to make your teacher smile. For more inspiration browse our whole range of personalised thank you teacher gifts.