Quick & Easy Halloween Crafts With The Kids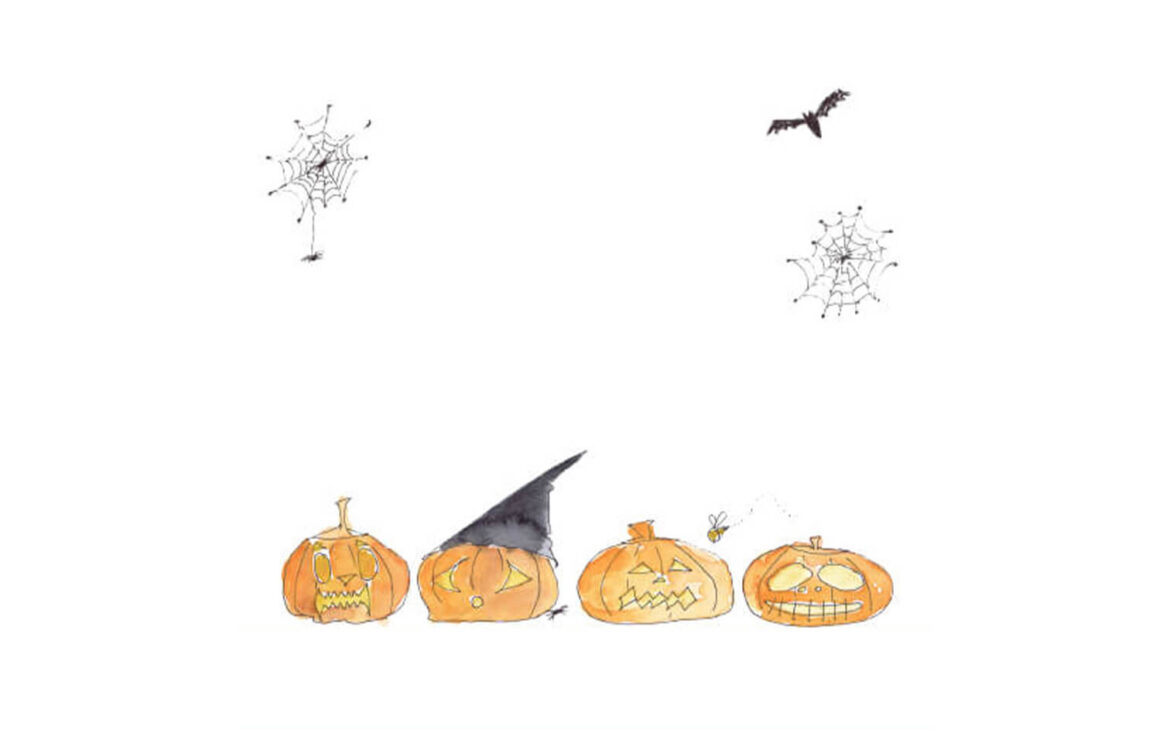 Get creative this October half-term with some simple Halloween-inspired crafts for the whole family. We have a tasty treat in store for you with our super speedy shortbread biscuit recipe that has been given a spooky makeover. Plus, get your hands dirty with some outdoor painting inspired by the beautiful colours of autumn.

Spookily Delicious Halloween Biscuits
We made Halloween biscuits with this quick and super easy recipe. It is egg free too so spoon licking is highly recommended:

Ingredients:
225g Plain Flour
110g Sugar (we used coconut sugar as an alternative to refined sugar)
150g Butter
Recipe:
1. Preheat the oven to 175 degrees.

2. Cover two trays with baking paper.

3. Combine the flour, sugar, and butter together. This is a great opportunity for kids to get hands-on and help out. They can measure the ingredients out and then dive in with their hands to get mixing!

4. Pop the dough in the fridge for about 30 minutes. If you don't have time, just roll out the dough on a work surface dusted with flour to prevent it from sticking.

5. Use your homemade template to carefully cut the biscuit shapes. The biscuit dough is nice and soft so you can use a child-friendly plastic knife or spatula. My daughter loves getting creative and cutting fun shapes!

6. Place the biscuits on a baking tray, leaving a thumb-width space between them. Then bake for about 10-15 minutes. Remember to let them cool down fully before decorating or the icing will melt.

Top Tip!
We made our own biscuit template shapes out of newspaper (free!) but you could also use baking paper. Ghosts and pumpkins are simple Halloween shapes for kids to try. We decorated them with coloured icing, marshmallows, and chocolate buttons but you can try whatever you fancy!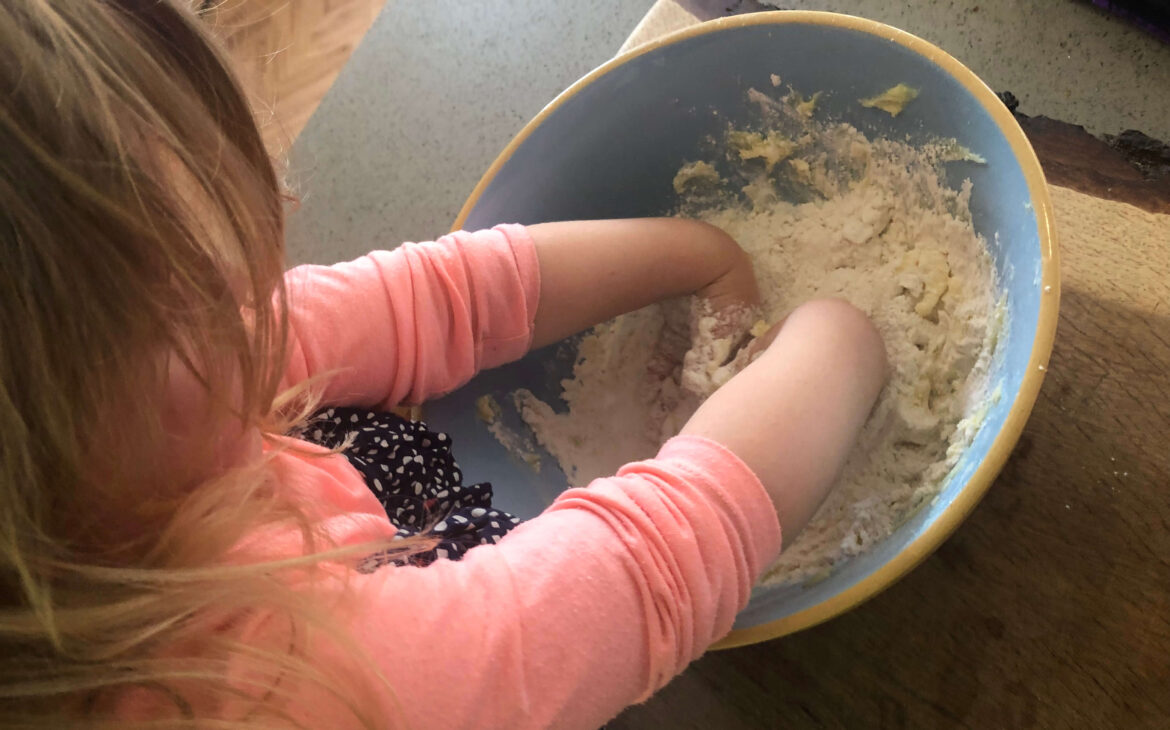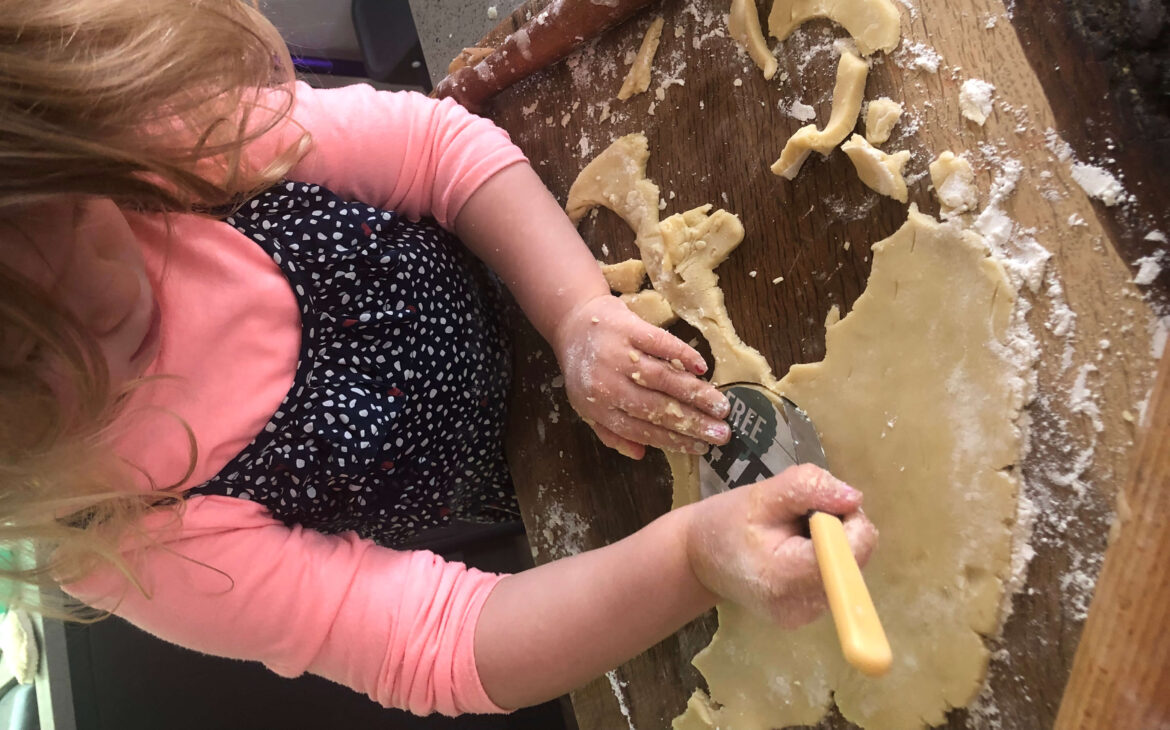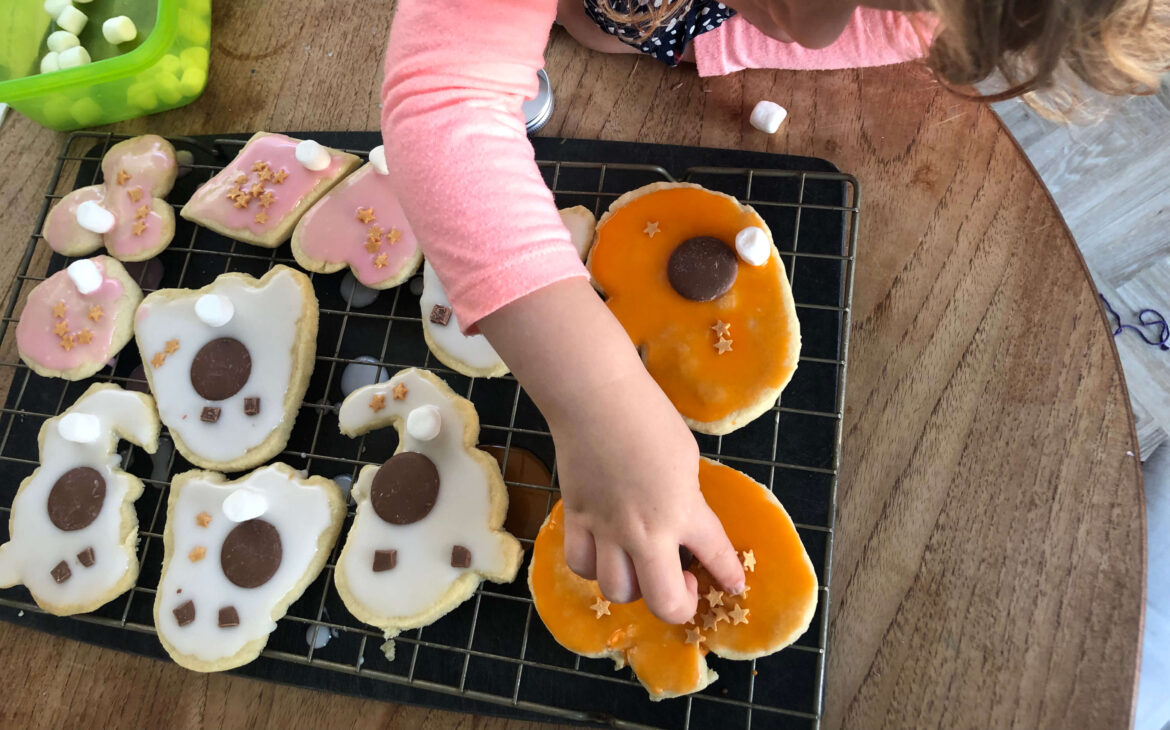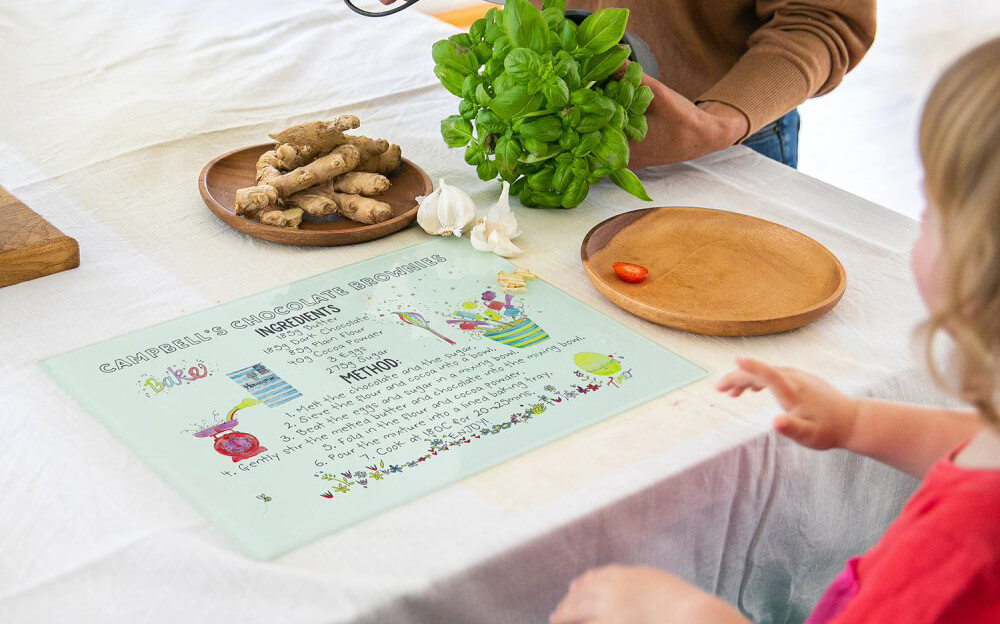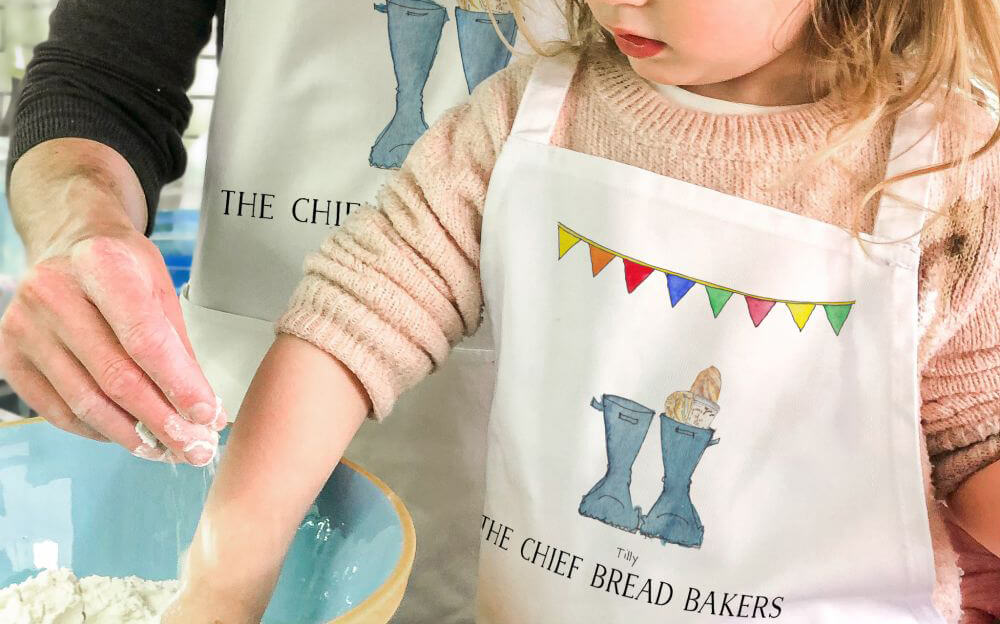 Spine-chillingly Fun Outdoor Painting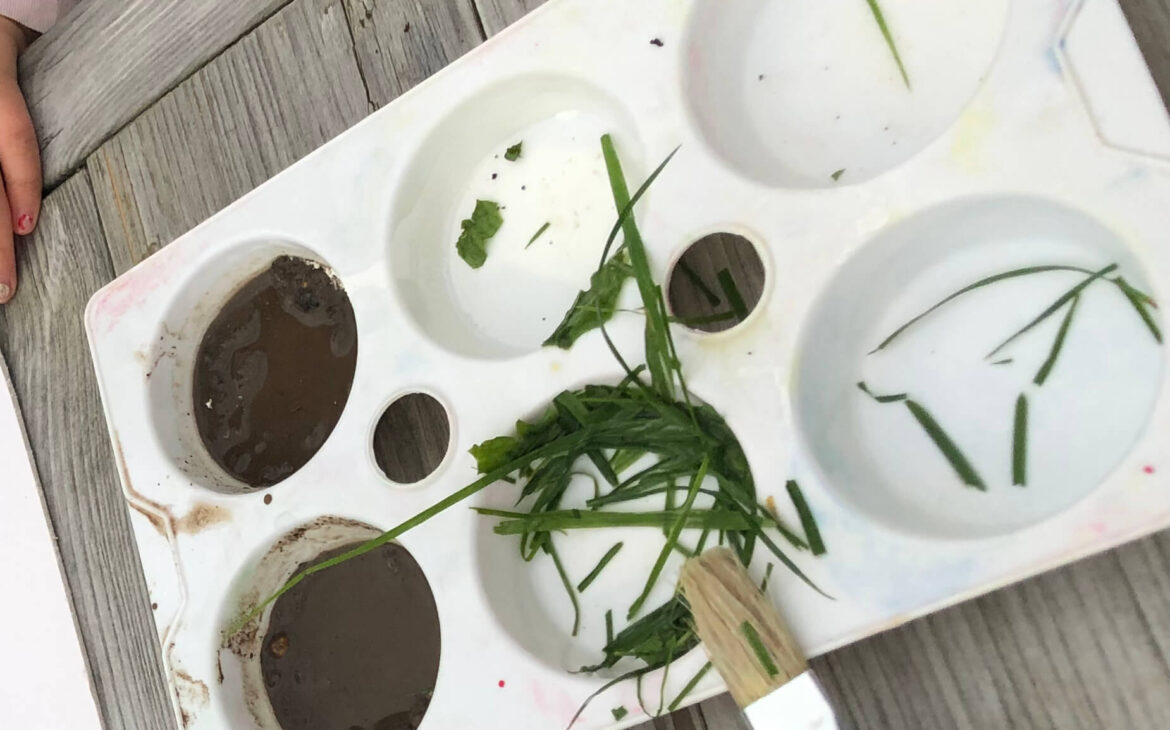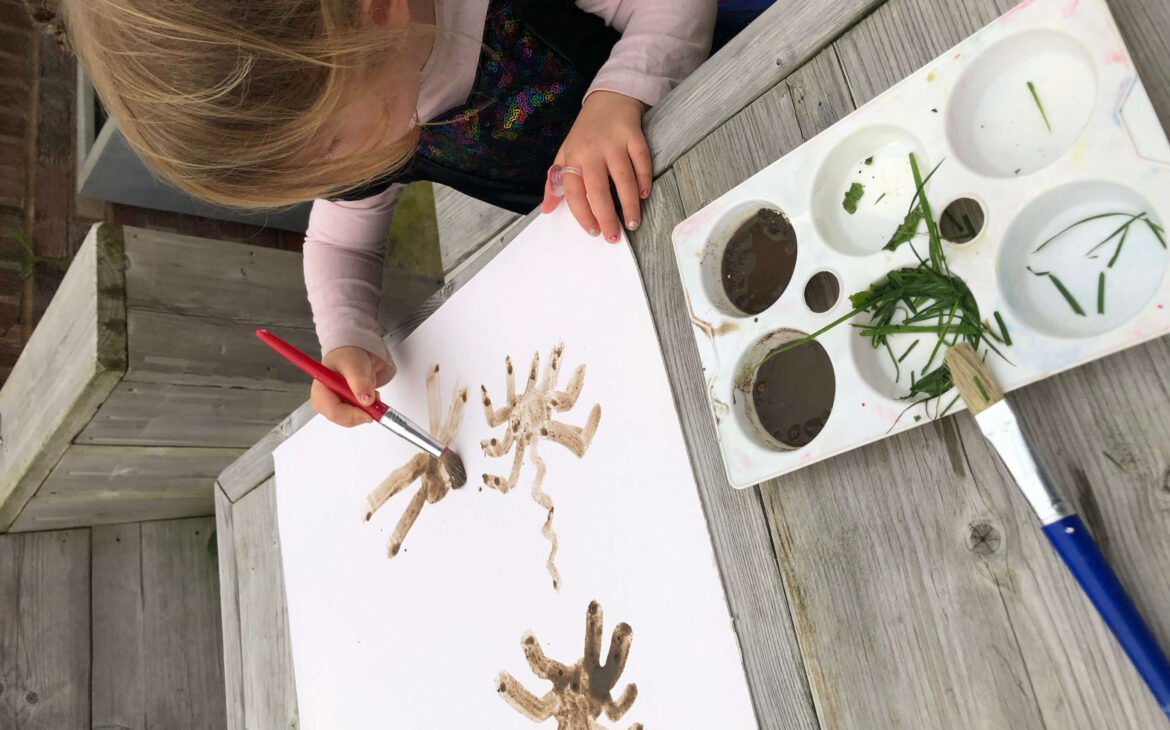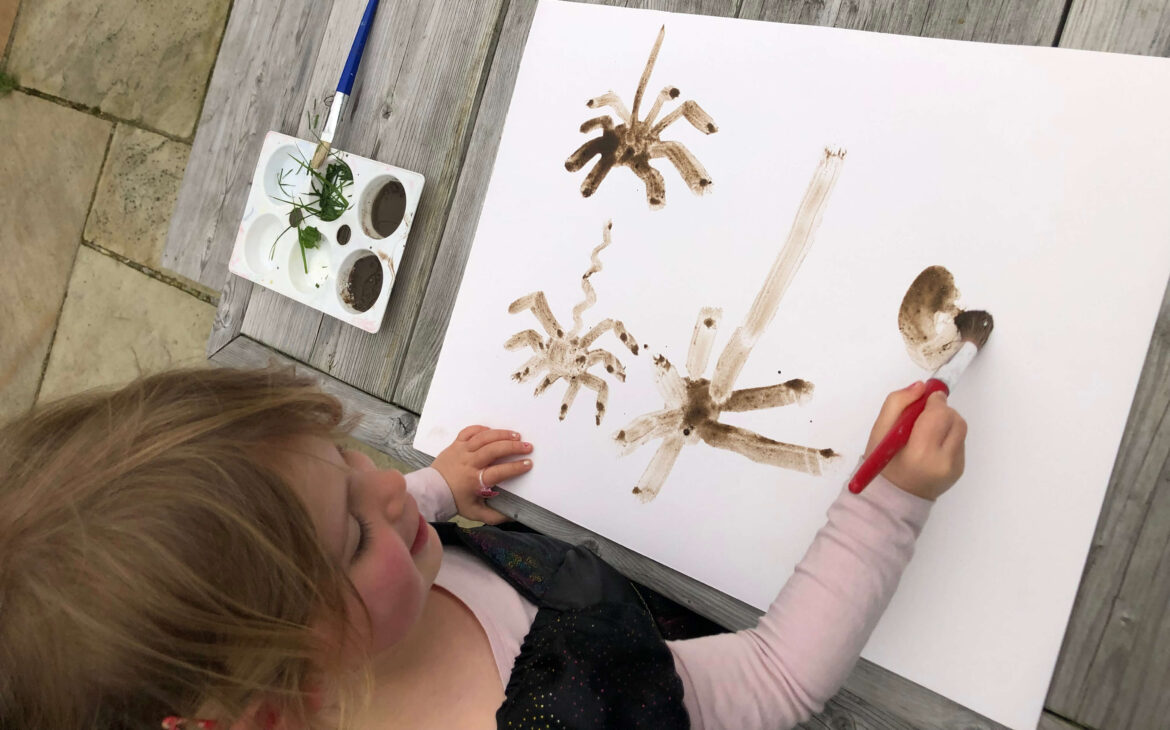 We also got messy painting with mud from the garden. This is a fabulously fun autumnal activity, but I would definitely recommend doing it outside! Plus it is totally free!
You Need:
Paint pots/Old cups for mixing
Old paintbrushes
Paper

Get Started
Explore your garden or local countryside for some different coloured dirt, leaves, and flowers for your 'paints'. This is also a great opportunity for a family walk. We used mud and grass!

We mixed our mud with water for brown. Then we mushed the grass and leaves we collected with water to create shades of green to use. You could also try this with petals for more colours.

Try experimenting with different textures, making some thicker and some runnier by adding different amounts of water to get darker and lighter colours.

Once we had created our colours we painted some scary spiders for Halloween! Remember to leave your wonderful art to dry if you want to display it.

Top Tip!
Messy play is really important for children, especially a good bit of mud! Mud play has been shown to have wonderful effects on well-being and improving immunity to make sure your kids are happy and healthy! It also builds a vital connection to nature that will grow with them as they get older.