My Best Gifts for October Birthdays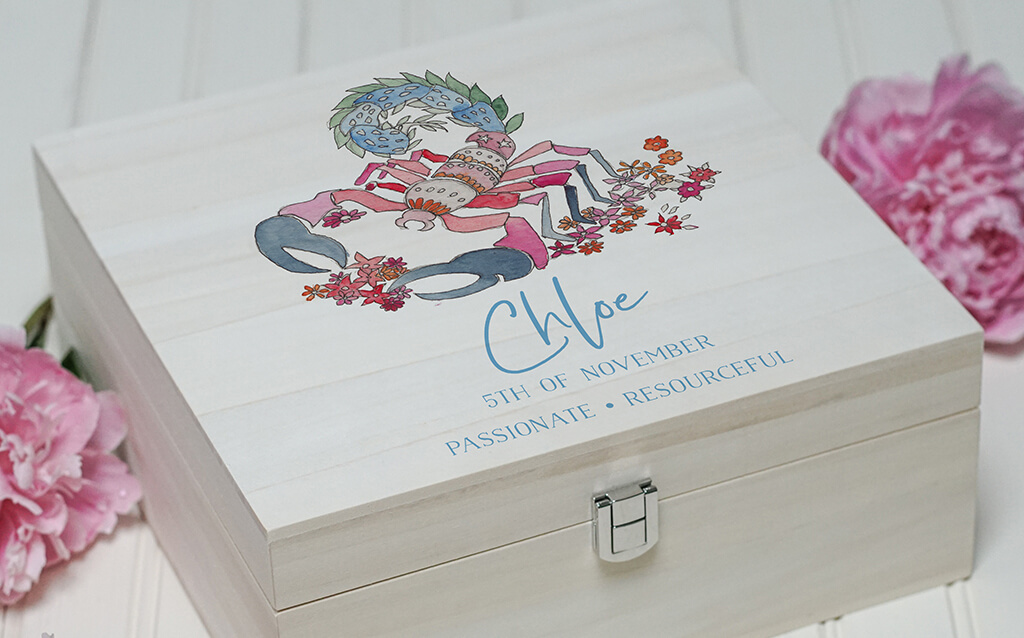 Find the perfect birthday gift for someone born in October with a gift from either our birth flower, star sign or constellation range. A personalised gift lets you create something as unique as the person you are shopping for whether that's mum, dad, grandparents or a new baby!
So, enjoy browsing our top gifts for October babies as well as some interesting facts about their birth flower, birthstone and star sign.
October Birth Flower Gifts – Marigold
Marigolds are the birth flower for the month of October which can be found in either red, yellow or orange. Each colour, although quite similar, has a different meaning; yellow marigolds represents positive feelings, happiness and joy, red represents love, passion and romance and orange represents positive energy and strong emotions.
Christians had a tradition or placing flowers on Mary's alter instead of offering coins giving them their name derived from 'Mary's Gold', because of this Victorians related marigolds to a desire for riches.
October Star Sign Gifts – Libra & Scorpio
If you are born between the 23rd of September and the 22nd of October then you are a Libra. The sign for Libras is the scales, which is probably why they are fascinated with balance and symmetry constantly chasing for justice and equality. They are diplomatic, fair-minded and sociable enjoying spending their time with loved ones.
People born between the 22nd of October and the 21st of November are Scorios represented by the scorpian. They are resourceful, powerful and brave with determination and focus rarely seen in other star sign making them excellent leaders. They are also passionate and loyal people.
We have a range of star sign gifts with Nessie's stunning star sign illustrations that will make an excellent choice for a birthday gift!

October Constellation Gifts – Libra & Scorpio
All 12 zodiac signs have their own star constellation. The constellation for Libra is the weighing scales and can be found between Virgo and Scorpio but is, unfortunately, fairly faint.
The scorpius constellation can be found in the Southern hemisphere and is the largest near the centre of the Milky Way. The two stars that make up the tail of the scorpians names both mean 'sting.'
We have some fabulous gifts with the different constellations displayed on a water colour background.
There are some awesome celebrities with October birthdays such as; Bruce Springstein, Will Smith, Bruno Mars and Gwyneth Paltrow.
Check out my full collection of personalised gifts that are perfect for people born in September!