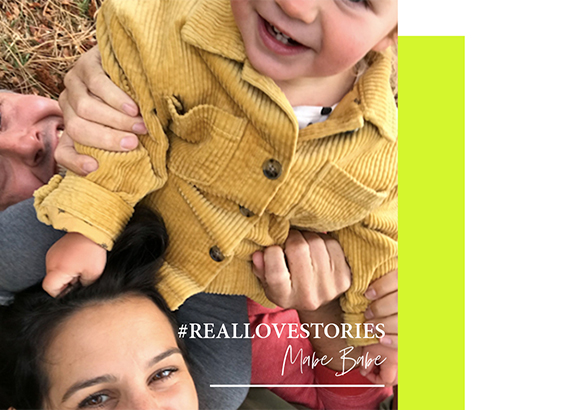 Love in all forms is taking over this week. We are celebrating the ways in which we all encounter, experience and embrace love. Some of these are surprising, sweet or just out of the ordinary.
Here's the third of our love stories, from Katie. Katie's is one of a love that she just didn't realise she could experience. I think I know of a few ladies who feel this way!
Hamish and I have been together for 15 years after meeting through mutual friends at University.
Our daughter Mabel joined our family at Christmas in 2017 and though things have certainly changed, our life is still as full of adventure, love and laughter as it always was. We just aren't as well rested, I don't wash my hair as regularly and, much to Hamish's dismay, we don't go to the cinema as often.
I never realised that I wanted to be a mum until I was one and then it became clear that this was what I was absolutely meant to do. The love I have for that small human is, quite frankly, terrifying. Hamish has been demoted, poor chap.
I now understand that finding time to be a couple is incredibly important but is also a challenge with kiddies. I am soon to launch The Den, a kids club so parents can have a date night (and a proper conversation) whilst we watch the wee ones. Living in the city means you might be far from your family so we have to create our own networks.
"I didn't understand before but love comes in many shapes and sizes, including small Mabel shaped ones."

KATIE
⠀⠀⠀