How To Decorate A Christmas Tree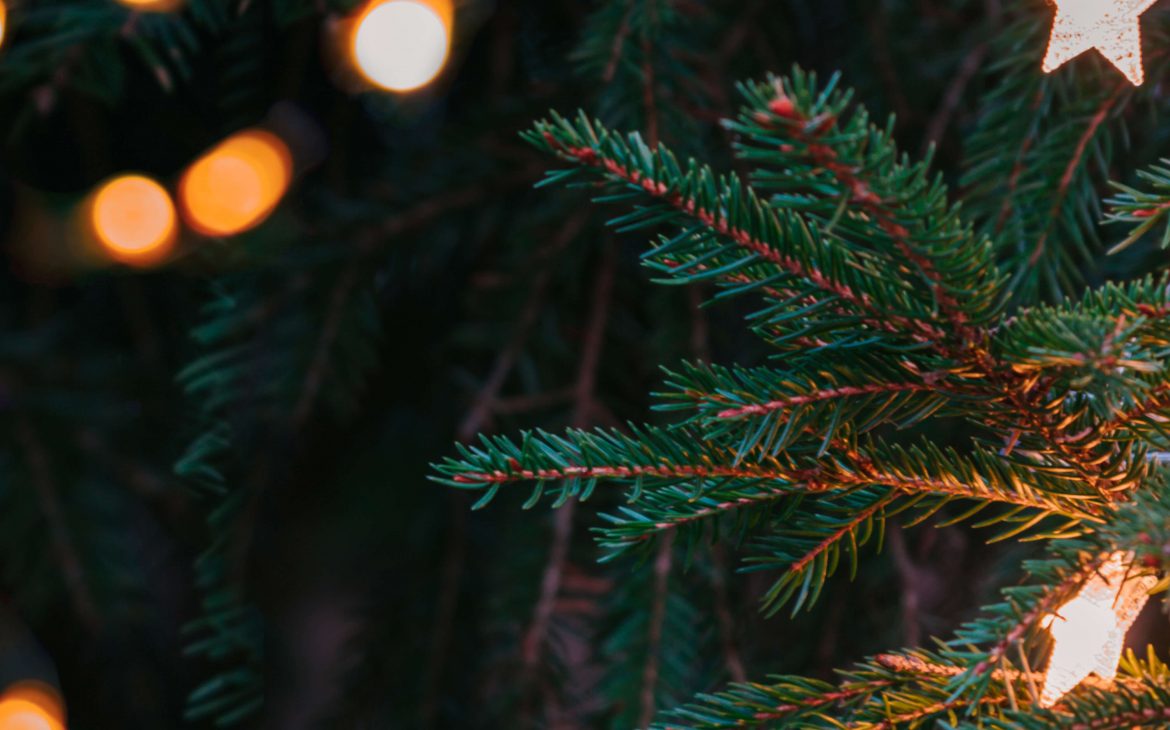 Nessie's 10 Step Guide to the Perfect Christmas Tree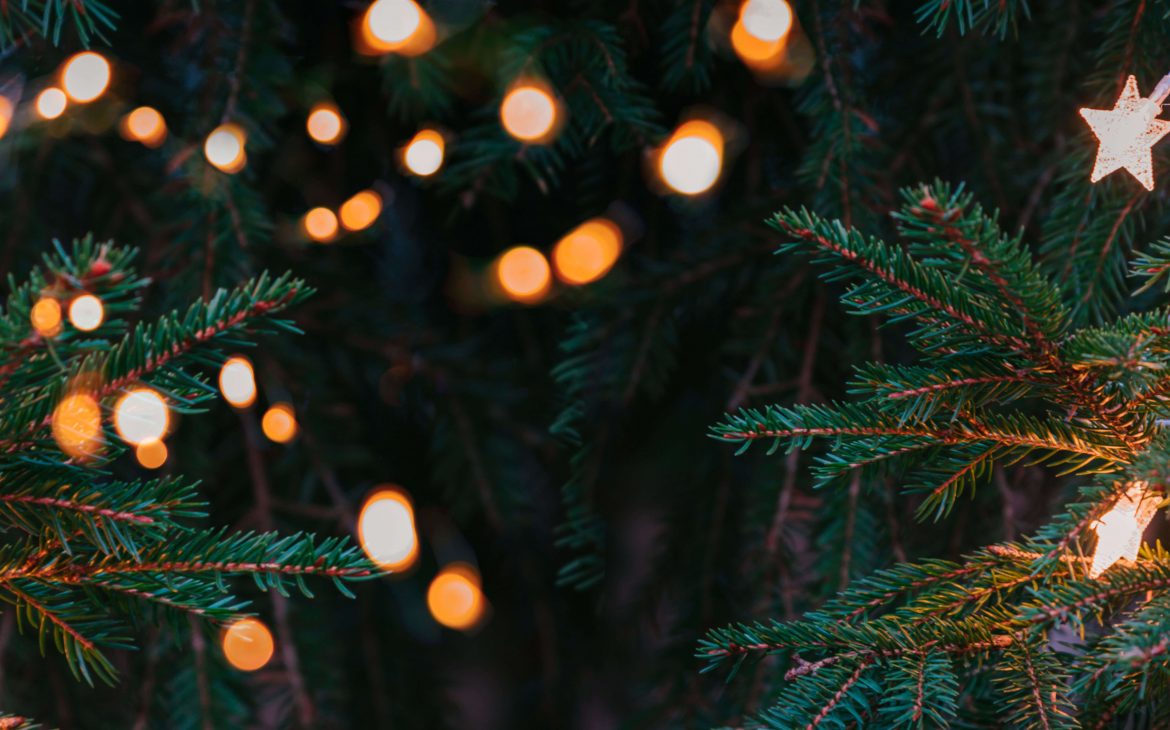 1. When To Put Up The Christmas Tree?
This can be a hot debate. Many of us opt for the 1st of December to start our Christmas season. However, traditionally Christmas trees were put up at the beginning of Advent (29th November this year) or 12 days before Christmas on the 13th of December. Our advice is to do what makes you happy, there is no right time for everyone, so pick the right time for you! Why not count down the days with one of our personalised advent calendars too?

2. Real or Fake?
Real Christmas trees smell beautiful but they have a short lifespan. Most growers advise that a real Christmas tree will last around 4 weeks, perfect for the festive season, but not for years to come. They can also shed a lot of needles! Fake Christmas trees can be just as lovely and come with additional features like built in lights. However, they have a higher carbon footprint due to the plastic used in most models. Therefore, we advise you to pick based on which will suit your needs best.
3. Family Traditions
Before letting loose on your Christmas tree, we recommend taking a moment to remember your family Christmas traditions. If you don't have any, then now is the perfect time to start a new one! We pick out a new Christmas decoration each year as a family to add to our tree, building up memories as we grow our collection of family Christmas decorations. We have a wonderful range of personalised Christmas decorations that are fantastic for representing the whole family on your Christmas tree.
4. Building Your Christmas Tree
We know it's not the fun bit, but it has to be done! Get all hands on deck to get that Christmas tree assembled as quickly as possible, because then the fun really starts. Finding the perfect place to put it can also be a challenge. When picking a spot for your Christmas tree always make sure you have a plug socket nearby for your fairy lights, so you aren't trailing wires across walking spaces. You also want to make sure there is plenty of room to move around it, and for the star to sit on the top!
5. Christmas Lights
Lights are the foundation of any Christmas tree decorations, and they look absolutely magical at night. There are lots of choices when it comes to lights, but our favourite is to keep it classic. Multi-coloured lights can look delightful, but white lights will match any theme for years to come. Our preferred settings are a gentle twinkle or no effects at all! That way the flashing doesn't distract you from all the gorgeous decorations you've hung on top.
6. To Tinsel Or Not To Tinsel?
Tinsel is a Christmas staple, but not everyone is a fan of the sparkly stuff. To keep things tasteful, try sticking to a single colour and spreading it evenly round the tree. Leave plenty of space in between to place your Christmas baubles, so they can really be allowed to shine! If you are looking for a more eco-friendly tinsel alternative try using a paper or felt garland. We also love switching it up by tying gorgeous ribbon bows round the tree instead of using tinsel at all.
7. Can You Have Too Many Baubles?
Not at all! Christmas is a time for family, not fashion. Your tree may not look like department store perfection, but it will be full of meaningful family Christmas baubles picked out, or even made, by you. What can be more perfect than that? However, if you really want to strive for a flawless bauble layout, then we have a couple of extra tips. Pick a mixture of different sizes and shapes, and distribute them evenly around the Christmas tree. Stick to a two or three colour theme, such as red, green and gold. Try not to overlap them with your tinsel or each other, to avoid overcrowding your tree.
8. Hide Some Treats
There's no better time of year to treat yourself and your family than Christmas. Try hiding Christmas treats among your decorations, and hope you have the restraint to only find one each day! There are lots of options to choose from. Christmas chocolates are popular, but you could also try hanging candy canes or Christmas cookies too.
9. Angel Or Star?
Now that your Christmas tree is full of your beautiful decorations, there is only one thing missing… The topper! Pick the lucky person to have the honour of crowning your tree this year, then bestow your festive topper and stand back to admire your hard work. Christmas toppers are very personal to individual family traditions. So, whether you like an angel, a star, or something completely different, we know it will look perfect!
10. Add The Presents!
The final thing missing from your Christmas tree is a bundle of beautifully wrapped Christmas gifts sitting beneath. If you need help with Christmas gift ideas try checking out our recent blog posts! We have a fantastic guide on Christmas gifts for Her and just added a guide on Christmas gifts for Him. Make sure to keep an eye out for more to come. We have lots of ideas, whether you're Christmas shopping for Mum, Dad, Grandad, Grandma, or for the whole family, a thoughtful personalised Christmas gift will be the perfect present!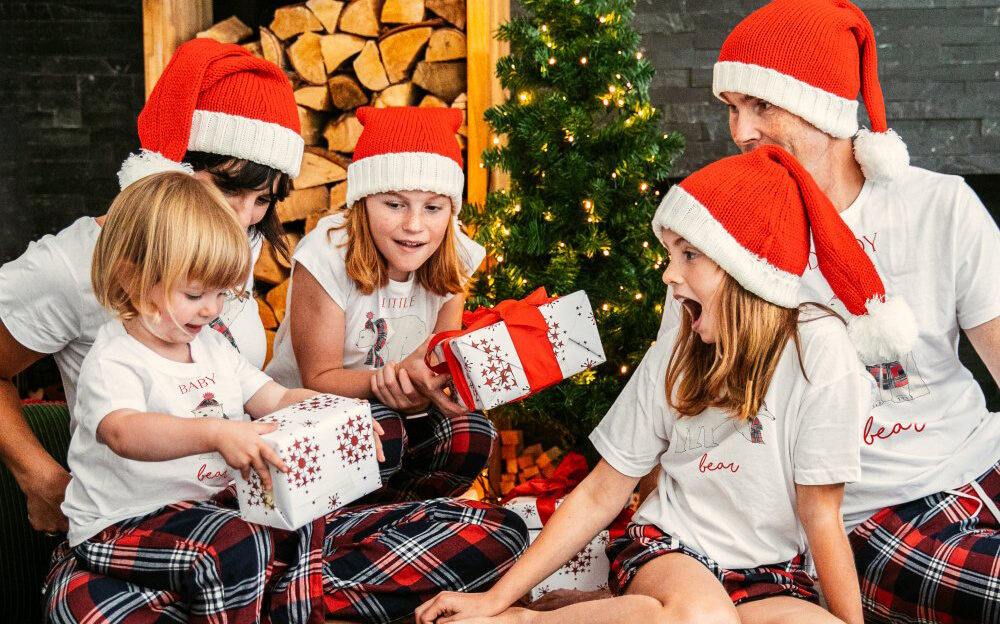 Shop Our Christmas Tree Decorations
Give your Christmas tree a sprinkle of family magic with one of our personalised Christmas decorations. Our Christmas tree decorations feature a variety of gorgeous illustrations that you can personalise and add your own text to. We also have a range of personalised Christmas baubles filled with delicious gin, that are well worth risking the naughty list for this year!
Here are our few of our Christmas top picks for Christmas decorations: