Father's Day Gift ideas from bump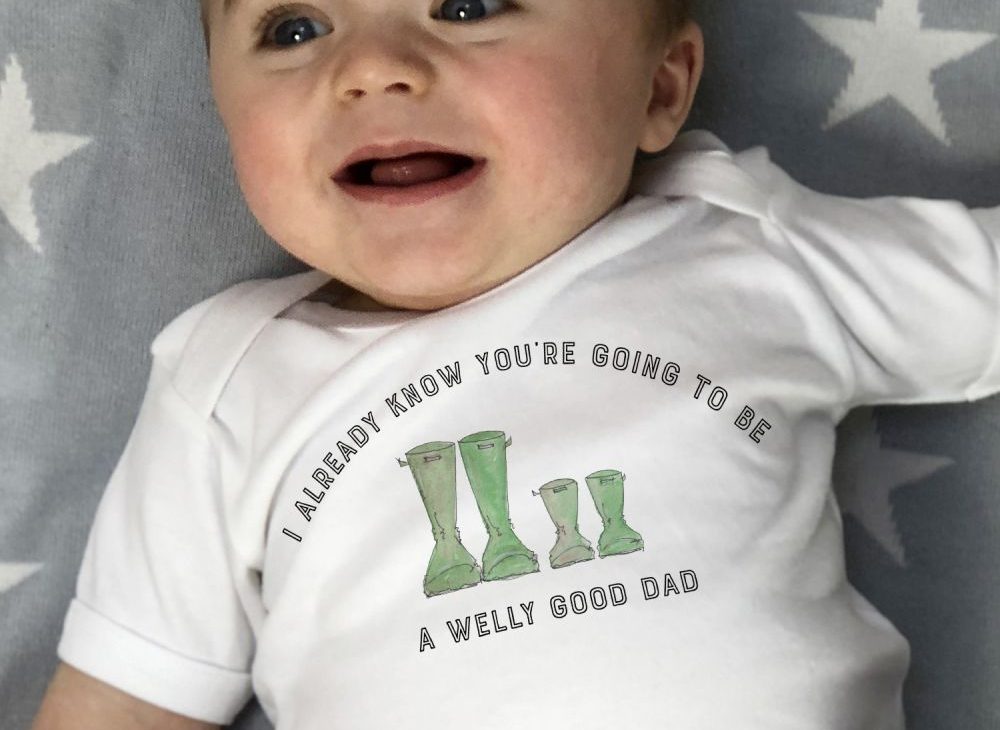 Even if baby is still a bump, Fathers Day is equally as exciting and meaningful for expectant fathers as it is for 1st time fathers. So, share the growing excitement this Father's day with these expectant Father's Day gift ideas. Show Daddy-to-be how loved he is with a card from his growing bump or upgrade him from dog Dad to human Dad with a personalised mug!
Our thoughtful Father's Day gift ideas from bump will help you congratulate Daddy-to-be and celebrate this life changing occasion!
Father's Day Cards from Bump
Our Father's Day cards from bump are guaranteed to put a smile on any expectant Dads face this Father's Day. Choose from Nessies gorgeous elephant illustrations of Daddy and bump or the classic green wellies. We have left the inside of our cards blank for you to add your own personalised message or we can print one for you!
Father's Day Baby Grows from Bump
Our personalised baby grows make an excellent Father's Day gift for both expecting Dads and baby, when they arrive! A lovely Father's Day gift idea from bump and a way to let them know that they are going to be a great Dad!
Father's Day Mug from Bump
A personalised mug makes an excellent gift for an expectant Father this Father's Day. Maybe they have been promoted from dog Dad to human dad, or you want to add your own personalised message. With Daddy and bump represented with a pair of Nessie's classic wellies this mug is guaranteed to impress.
These adorable Father's Day ideas from bump are a sure way to make Father's Day special and envoke excitement for parenthood! See the rest of the range on our Father's day Gifts page or check out more gift ideas for Fathers Day.