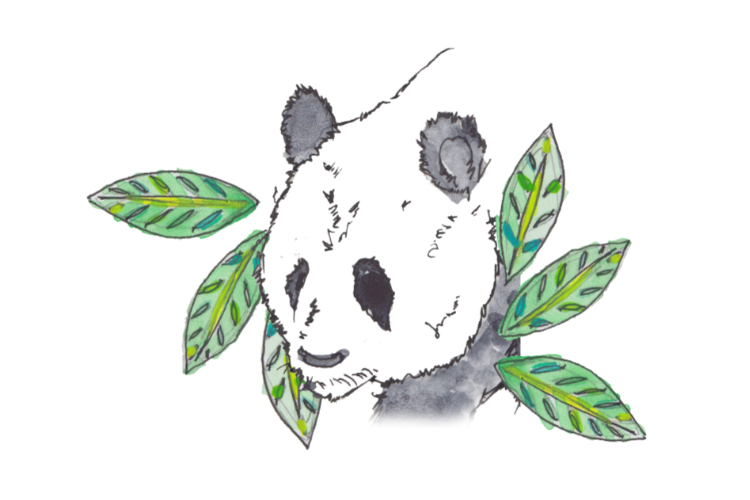 Everyone is thinking about the environment these days, and in our own small way, we are too. One of the big challenges that we have come across immediately is that eco-conscience does not come cheap! It does really frustrate me this, but the truth is that so often businesses both small and large are forced to move away from doing the right thing simply because it doesn't make commercial sense. That said, if we can do something that helps the planet for the same or less as what we do already then we will be all over it.
We have started with our stationery items and looking at ways to make these more sustainable. Obviously, paper has an enviromental cost in trees, but we use carefully-selected mills that follow all the best practices in this area and all our supply is FSC-certified. The other day our fab paper broker Lloyd turned up with samples of paper made from bamboo so we are starting to roll out this in a limited trial so see what you all think.
Obviously one of the challenges is that the bamboo paper must come up to our exacting standards and have the lovely feel to it that you have come to expect, both in texture and weight. We are actually pretty excited about this, as the printing trials that we have run have been really successful, and we are completely thrilled with the product quality.
Challenge number two has been the price. As we say, with everyone looking at ways to be more environmentally sustainable, or less environmentally damaging (depending on how you look at it), many suppliers push up prices and flog the stuff we need at outrageous prices. Luckily, Lloyd is not that kind of supplier which is why we always feed him coffee and biscuits when he comes to see us. Our ultra-sustainable bamboo stock is the same weight as our everyday stock which is why the quality feels fabulous. And we are able to sell the bamboo printed stationery for the same price as you would pay for our premium range of paper.
"…..the printing trials that we have run have been really successful, and we are completely thrilled with the product quality."
NESSIE
Footnote on packaging.
Packaging for shipping is a whole extra issue, and absolutely not one that has passed us by. We are testing various solutions for our products. For example, we have recently been using a shatterproof container to send up to two mugs that means we do not need to wrap them in bubble wrap. But the bubble wrap question still eludes us. Be assured that we are looking into this regularly. We need to ensure that you receive your lovely items in the beautiful condition that they leave us, but to also be mindful of the environment. It's a tightrope but we are happily climbing the ladder to give it a go.
We are also planning on making big changes to our card and stationery packaging to which we are just putting the finishing touches. We are trialling "Naked Cards" (not as rude as it sounds) at shows this Christmas and you can read more about this here.